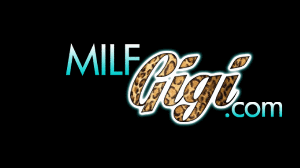 11:34 video
~Gigi~Jim Hunter~
Gigi wants to see Jim's new car, so he takes her to the garage. When she sees there is no car, he quickly head locks her. Grabbing some rope, he crushes her elbows, binding them tight. She's had enough and he has had enough of her mouth, so he fills it with a large black ball gag. She screams and her eyes widen, he pulls the strap tighter.
She continues to mouth off while gagged and he ties her wrists. Next, he hooks her wrists to a chain, leaving her in a strappado position. She is drooling everywhere, and a crotch rope is added with a vibrating wand. Suddenly this isn't so bad for her. He ties her knees together and she starts grinding into the vibe.
He taunts her by pulling on the chain, distracting her from the good vibes. Pleasure, pain, pain, pleasure, finally leaving her to ride out the wand. She screams and moans with each orgasm. Jim returns just to press the vibe in a little harder on her already sensitive clit. She is screaming, legs shaking. He unhooks her and walks away leaving her tied. She can't get away from the vibe and hobbles off in hopes he will eventually untie her.