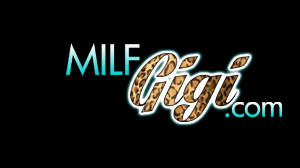 58:21 video
~Whitney Morgan~
Agent Gigi is awaiting the arrival of Deputy Morgan. She has instructions regarding the training she is coming for. When Whitney shows up, she doesn't fit the appearance of a typical deputy. Wearing a skin- tight, mini uniform and super high platform heels, Gigi questions her. Deputy Morgan explains she likes to be decked out and enjoys being the bait. Gigi grabs Whitney's hands cuffs and shackles and suggests cuffing the deputy. Her being a being a bimbo, agrees and thinks it will be a fun way to pass the time.
She cuffs Whitney's wrists behind her back, shackles her ankles, and begins to walk her around. She has her get to her knees and changes out the shackles for heavy duty leg cuffs. Gigi mentions that she has some other fun things such as a ball gag and blindfold to test her senses. Whitney is all about it as she needs to train her senses if she is going to be the best deputy out there. She straps the ball gag deep into her mouth and adds another cloth gag over it. After the deputy is blindfolded, she tips over onto her side and begins rolling around the floor, struggling like a captive.
Gigi gets a phone call and gives an update on Deputy morgan's training, Whitney still struggling. Gigi informs her that she will leave her there for the night. She gasps and squeals thru her gag. She doesn't want to stay there like that, and her struggling intensifies. Growling and bucking, the metal cuffs aren't going to budge, and Whitney exhausts herself.
Whitney wakes up in her bed, a bit foggy headed, thinking she had the strangest dream. She is comfy and at home, in her sexy lingerie, it had to be a dream. Ready to start her day, she flips the covers off only to reveal her ankles are bound with clear binding straps. She gets out of bed and hops around examining them. now she is really confused. After a few moments, Gigi comes in. Whitney's mind is very clouded now, she thinks she was a cop, but now she can only think that her mission is to obey Gigi. Questioning her again, Whitneys repeats her mission is to obey Mistress Gigi and follow her orders.
Gigi removes her ankle straps and instructs her to get dressed. Whitney puts on a super tight, shiny blue mini dress, her platform heels and fixes her makeup. She heads into the living room and is inspected by her mistress. Gigi again makes sure Whitney is going to be fully compliant and is assured that she will not disobey or refuse any orders.
Gigi begins to bind her crossed ankles, the speaker wire sinking deep into her skin. More wire secures her wrists behind her back. A few more speaker wires are added to her legs as well as her arms, crushing her elbows together painfully. Whitney is in full submission and knows she will be left to struggle with no chance of escape.
Whitney begins thrashing around on the floor, repeating that she is at Gigi's mercy. That her mission is to make her happy. She continues fighting against her binds to please Gigi. Gigi is pleased so far, and Whitney looks like she will be the first agent to wear the special suit she has. Whitney eventually struggles her way over to her mistress and rests her face on her feet. She is instructed to give great detail regarding her binds and how the insanely tight speaker wire feels as it cuts deep throughout her body.
Agent Gigi cleave gags Whitney and places a hood over her head. She is told that she will be left alone to struggle furiously. She wants to be impressed so that they can move forward with the training. Whitney immediately obeys, rolling on the floor, throwing her wired legs in the air. She grunts and moans as the wire bites harder with every movement. Whitney puts on an impressive show as she squirms and thrusts her body, bucking at the binds.
Whitney wakes up again, this time one the sofa. She is wearing a catsuit now. She states that it feels like someone else is in control of her body, of her every movement. She must do as the suit commands her and gets on the floor in an arched hogtie position. After a bit like that, she gets instructed to start putting on the binding straps near her, including posture collar. Whitney is now completely bound with the straps, giving her very minimal movement.
Gigi returns and Whitney is very appreciative for the extensive training and grateful for the opportunity. Gigi stuffs earplugs into her ears as she prepares her for transport. Whitney is now sound deprived. She is blindfolded so she can't see and then a harness gag is added to muffle any sounds. She is left to struggle aimlessly, no way out, awaiting her transport.