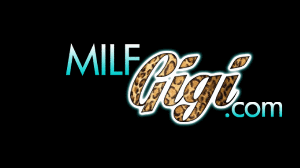 18:37 video
All signs should have told Sadie Holmes sommething was wrong. Sadie was getting ready to take a dip in the pool when she heard a XXXX at the door and it was a woman dressed in business attire. I inform Sadie that I am a detective from the local police department going door to door to warn
residents in the area about a potential danger. I come inside and tell Sadie about a dangerous fugitive who is on the loose. Sadie lets me know she's heard about this on the news but she feels completely safe and just wants to get outside to sunbathe. As she turns to let me out I pull out a rag and cover her mouth and nose wrestling a surprised Sadie to the ground where she went XXXX.
Sadie awakens and I hand over mouth gag her before she can scream out. I tell her to be quiet but Sadie realizes she's tightly bound and completely naked and she's horrified demanding to know what's going on. Sadie listens quite well and doesn't make much noise while I clue her in that I am the criminal the police are looking for. I pull down my panties and stuff them into her mouth wrapping her head tightly with elastic tape further muffling her screams. I place a leather cord around her neck but am interrupted by a XXXX at the door.
Sadie starts to struggle to get free and scream for help trying to get the attention of whoever is at the front door. Desperate to get loose and get away while I am tending to the person at the door Sadie maneuvers herself to the floor and wiggles over to a stack of boxes and tries her best to XXXX them over to make noise for the unsuspecting visitor to know that she is here. Sadie is horrified when I return laughing at her effort to escape. I roll her onto her belly and place her in a goat rope. Sadie curses, begs and cries through her gag, but she knows she this is futile. I leave her helpless bound and frantically
struggling to get free ....